22. August 2022
PEM Buildings: Austrian Childhood Cancer Organisation Haid/Ansfelden
We are proud to present a special project close to our hearts: Together with the Childhood Cancer Organisation in Haid/Ansfelden, we are realising the construction of a new flea market hall.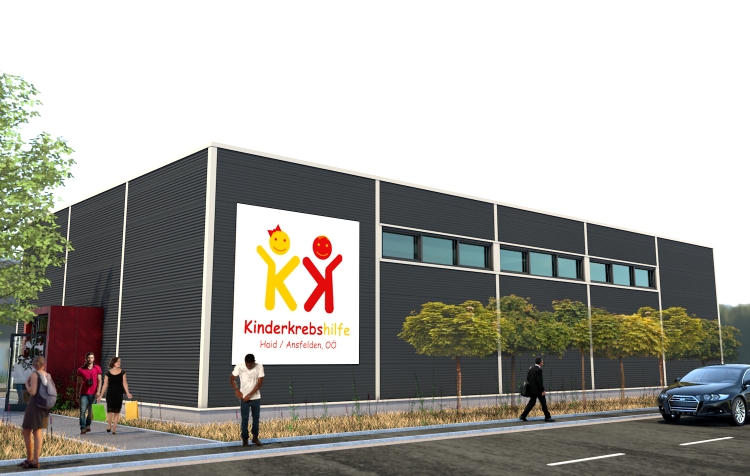 As a non-profit organisation, the Austrian Childhood Cancer Organisation helps financially needy families with children suffering from cancer through monetary donations and proceeds generated at flea markets. As these are currently held in a building that no longer meets the requirements, we at PEM are supporting the construction of a new, attractive hall.
The ground-breaking ceremony has already taken place and until the planned start of construction in September we are still looking for sponsors to support this project with donations of money or materials. After all, the new 400 m² flea market hall with a 200 m² stage as a modern new building should attract many flea market goers. As a long-time supporter of Austrian Childhood Cancer Organisation, we are delighted about this joint project.